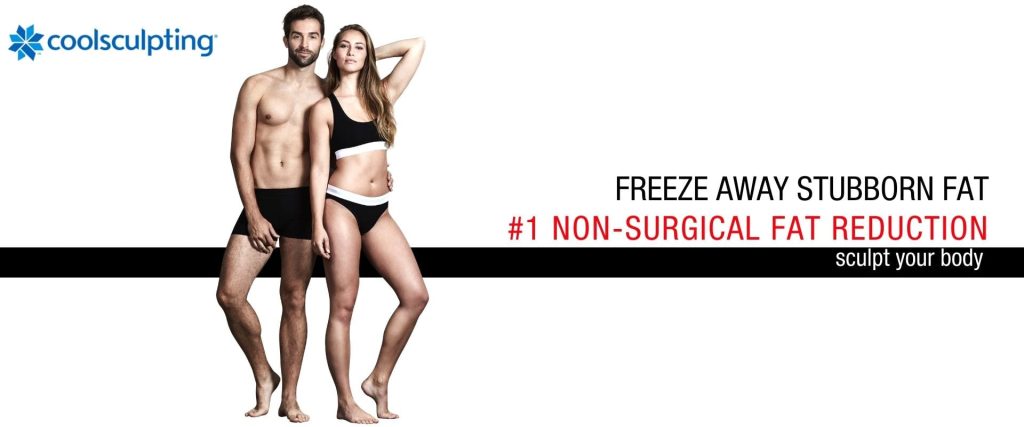 What is CoolSculpting®?
The CoolSculpting fat-freezing treatment (based on cryolipolysis) is the only FDA-cleared,* non-surgical fat-reduction treatment that uses controlled cooling to eliminate stubborn fat that may be resistant to diet and exercise. The results are proven and noticeable. The CoolSculpting® procedure is FDA-cleared for the treatment of visible fat bulges in the submental (under the chin) and submandibular (under the jawline) areas, thigh, abdomen and flank, along with bra fat, back fat, underneath the buttocks (also known as banana roll) and upper arm. It is also FDA-cleared to affect the appearance of lax tissue with submental area treatments. The CoolSculpting® procedure is not a treatment for weight loss.
Benefits of CoolSculpting®?
#1 Non-invasive fat reduction treatment in the world
Safe and effective
Reduce stubborn fat deposits
Non-surgical alternative for liposuction
Long-lasting results
Target bulges that resist diet & exercise
FDA cleared and clinically proven
Look better & feel more confident
Easy, 35-minute treatments
Millions of treatments performed worldwide
How Does CoolSculpting® Work?
One of the most common questions physicians are asked is, "how does CoolSculpting work?" The CoolSculpting treatment works by a process called cryolipolysis. The fat cells in the treated area are crystalized (frozen) to the point where they are damaged and die – a process called apoptosis, or programmed cell death. Over time, your body naturally processes the fat and eliminates the dead cells.
After a CoolSculpting treatment, a massage is done to mobilize the fat that has been released from the damaged fat cells.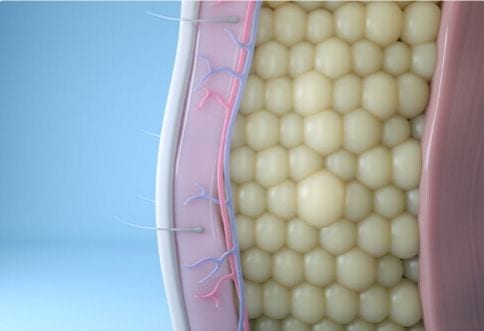 Many of us have stubborn fat despite diet and exercise.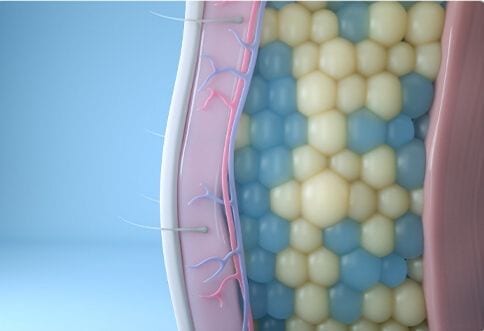 CoolSculpting® effectively target fat cells underneath the skin without damage to the skin or surrounding tissues. Treated fat cells are frozen and then die.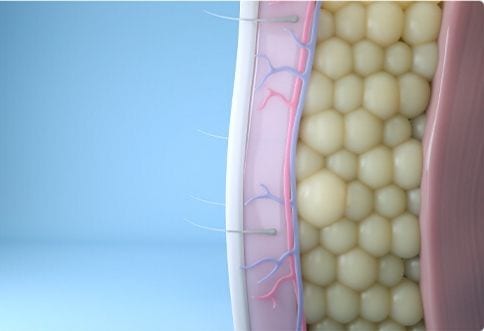 In the weeks that follow, the body naturally processes and eliminates these dead fat cells. Treated fat cells are gone for good!*
COOLSCULPTING BEFORE AND AFTER*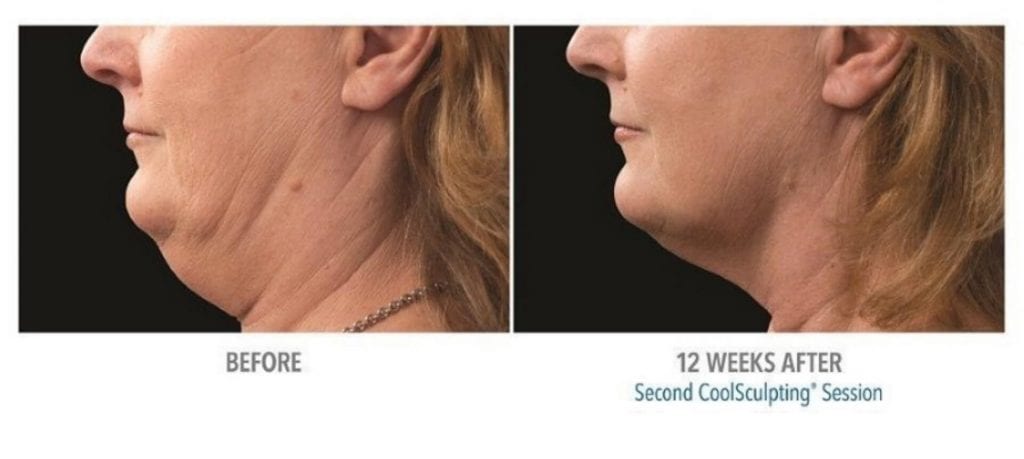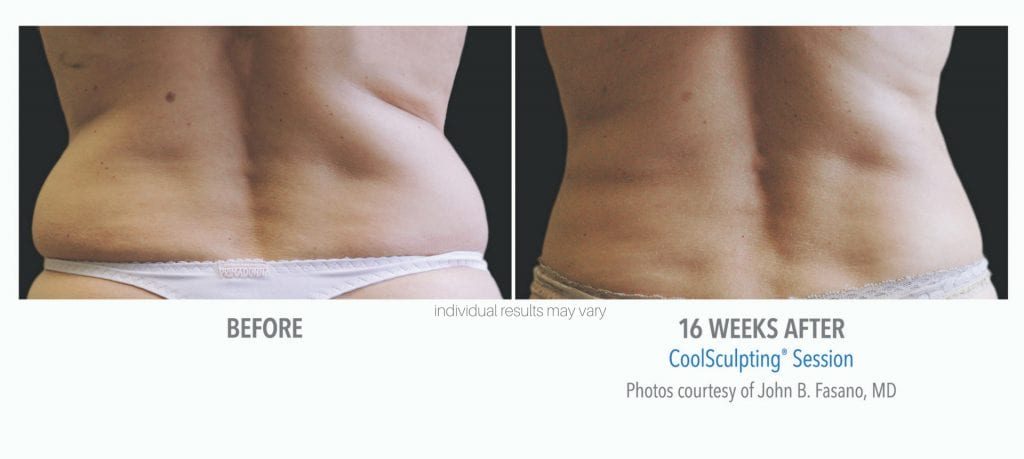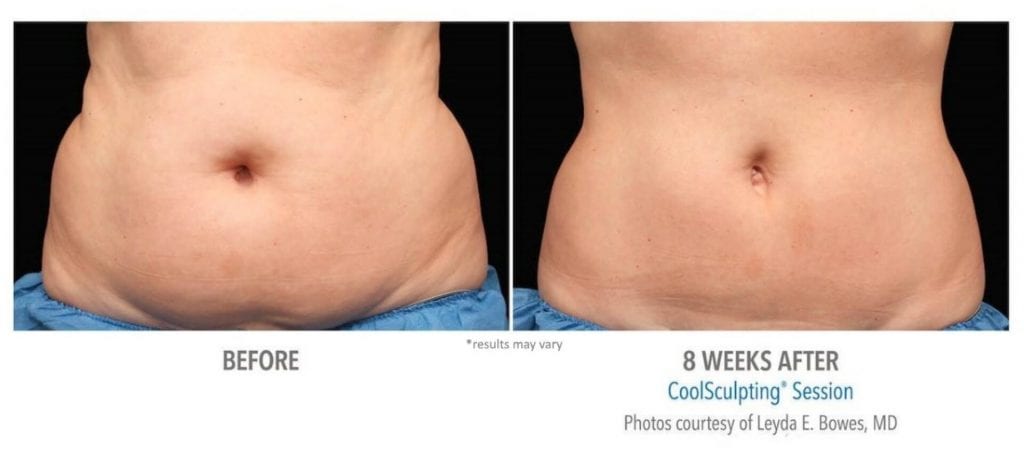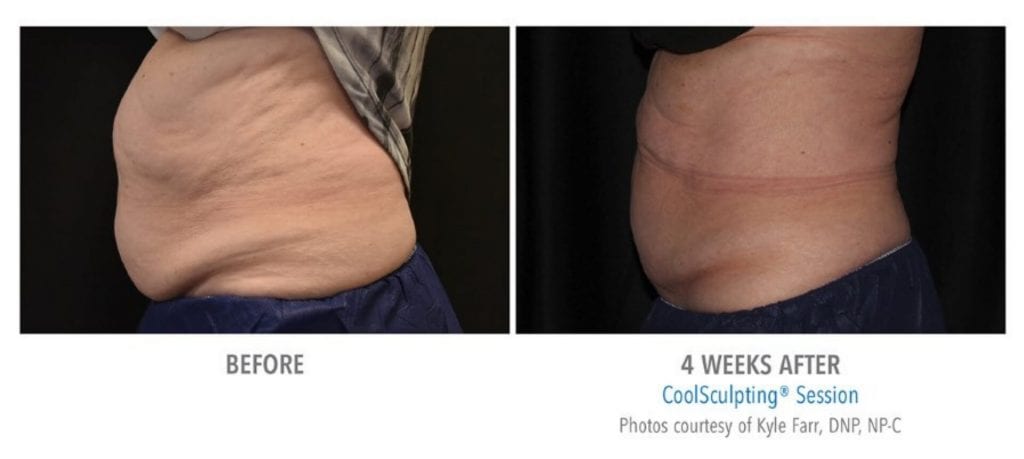 Am I a Good Candidate for CoolSculpting® at Elevate MD?
Do you have stubborn fat that just won't go away, no matter how much you exercise? This is where a CoolSculpting treatment at Elevate MD comes in. It's important to understand that CoolSculpting is not a weight-loss technique, but a way to help reduce pesky unwanted fat. CoolSculpting is non-surgical, meaning there is little to no downtime after treatment.  Because the procedure – done at our Oakley location – reduces fat in treated areas by up to 20%-25%, it can help patients achieve their body contouring goals. The CoolSculpting® procedure is not for everyone. You should not have the CoolSculpting® procedure if you suffer from cryoglobulinemia, cold agglutinin disease, or paroxysmal cold hemoglobinuria.
How Long Does It Take to See Results?
Many patients may begin to see results as early as 1 to 3 months after treatment. CoolSculpting results are seen over a period of a few months because the process of cell death is not instantaneous! Fat cell death happens over time – but once the fat cells are destroyed, they won't return.
What To Expect During CoolSculpting® Treatment
Treatment times vary depending on what part of the body you are having treated. Treatments can take as little as 35 minutes per treatment area, allowing enough time for a quick show or to take a snooze before you head back to work.
During the procedure, you may experience sensations of pulling, tugging, mild pinching, intense cold, tingling, stinging, aching, and cramping at the treatment site. These sensations subside as the area becomes numb.
At Elevate MD, we offer the opportunity to have multiple areas treated in a single day!
Contact Elevate MD by calling 513-882-7006 to schedule your complimentary consultation today.

*Promotions: We offer multiple Coolsculpting promotions (25% OFF and $1000 off the purchase of 8+ cycles) Promos cannot be combined with each other or other offers.
Certified CoolSculpting Practice